Welcome to the world of Rotontek, a recognized leader in hydraulic solutions. Our new Powerful Hydraulic Pump for heavy machinery reaffirms our commitment to providing state-of-the-art hydraulic components.
Overview
The Powerful Hydraulic Pump, an essential component of heavy machinery, is meticulously engineered for superior performance and durability. This pump is an embodiment of cutting-edge hydraulic power technology, offering unprecedented control, power, and efficiency.
Product Specifications
Our hydraulic pump comes with an impressive set of specifications:
| Parameter | Specification |
| --- | --- |
| Maximum Pressure | 350 Bar |
| Optimum Flow Rate | 500 L/min |
| Operating Temperature | -30 to +80 °C |
| Weight | 75 kg |
| Dimensions (H x W x D) | 350 x 300 x 250 mm |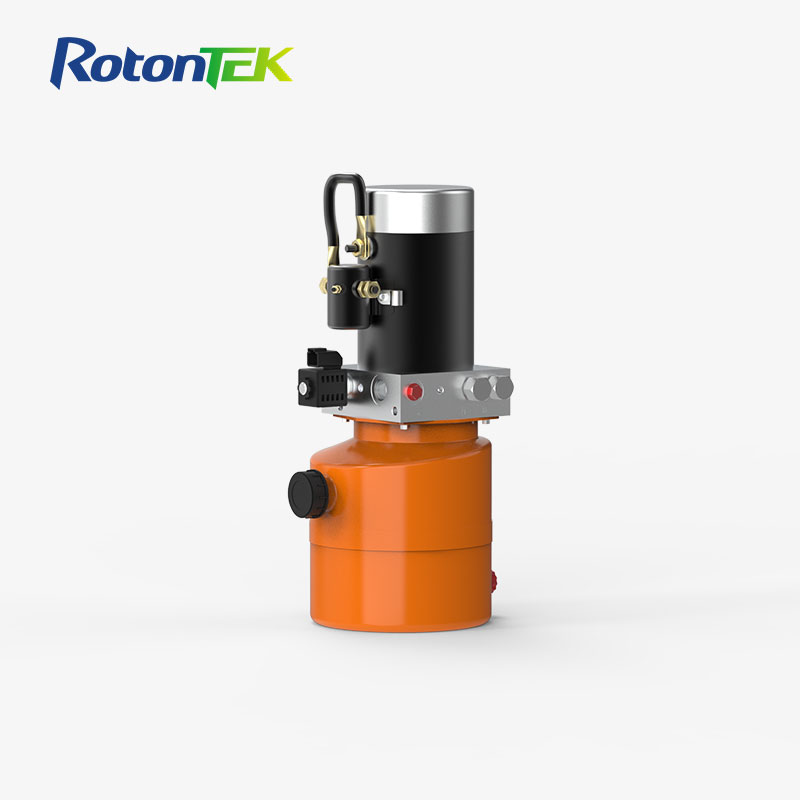 Design and Manufacturing
The Rotontek Powerful Hydraulic Pump is designed and manufactured to exceed the toughest performance standards in the industry. Our design philosophy is focused on robustness, serviceability, and ease of integration into different heavy machinery.
Material Selection: We use the highest quality materials, ensuring the pump can withstand harsh conditions, including extreme temperatures and pressures. Our cast iron pump housing and steel pistons ensure both longevity and efficient operation.
Manufacturing Process: Our manufacturing process adheres to the highest standards of precision and quality control. We employ computer-controlled machining processes to ensure each component is manufactured to exact specifications.
Integrated Technologies: The pump features a pressure-balancing system and a load-sensing control valve. These integrated technologies provide a smooth, efficient power transfer and prolong the life of the pump.
Key Features
Rotontek's Powerful Hydraulic Pump comes with several distinguishing features:
Efficient Power Conversion: Our pumps feature a highly efficient power conversion mechanism that ensures maximum hydraulic output with minimal energy input.
Load Sensing Technology: The pump includes a load sensing system, providing optimum power output based on the load requirements of your machinery. This feature aids in energy conservation.
Low Noise Operation: Despite its robustness, the pump operates with reduced noise levels, ensuring a more comfortable and less disruptive work environment.
Rugged Construction: With its robust construction, the pump is designed to withstand tough operating conditions. It is also resistant to wear and tear, ensuring a long operational lifespan.
Easy Maintenance: The design of the pump enables easy access to all critical parts, reducing downtime and maintenance costs.
Rotontek's Powerful Hydraulic Pump is a result of our unwavering dedication to innovation, quality, and customer satisfaction. It serves as a reliable, efficient, and powerful solution for heavy machinery applications. With this pump, we are confident that you will experience unparalleled hydraulic power and control, ensuring your heavy machinery operates at peak performance.